Friends, Readers, and Sorcerers All,
A short update this week, but a big one: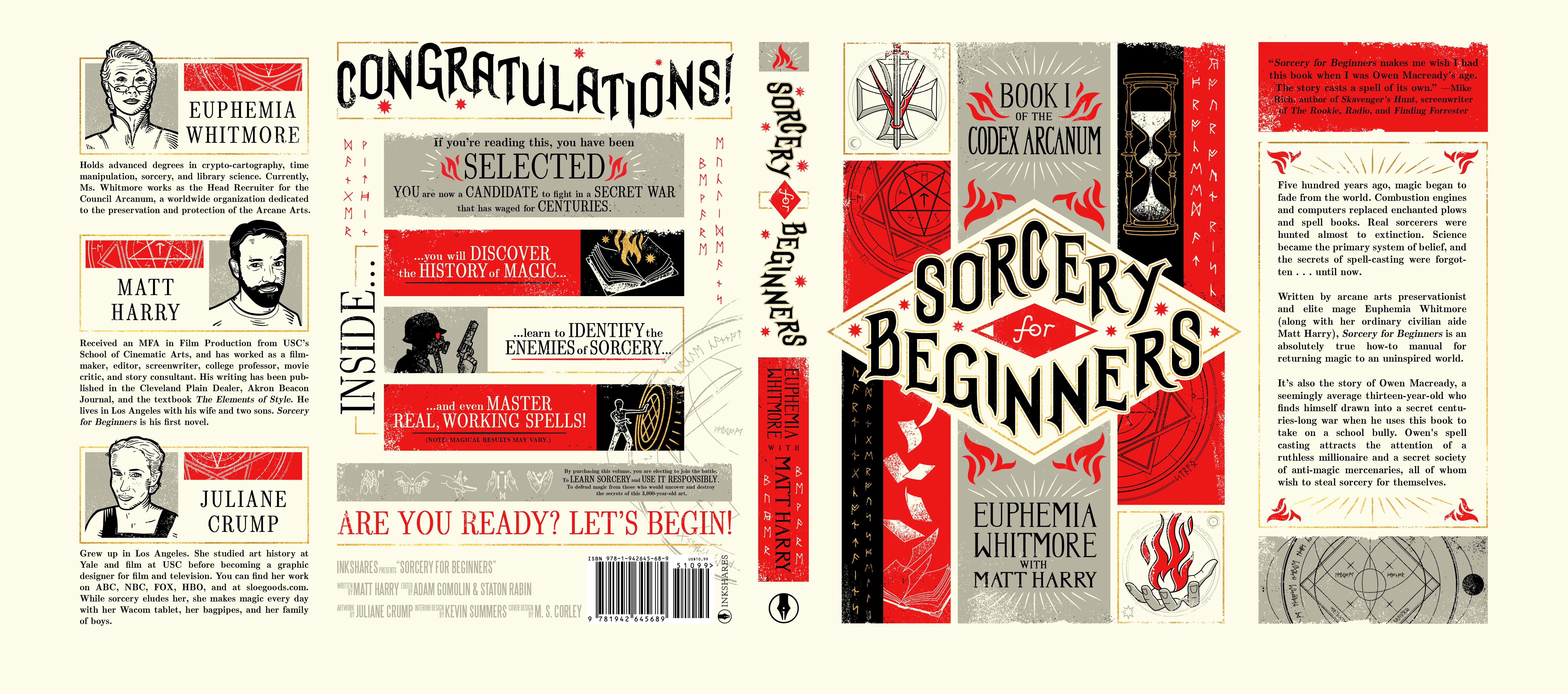 Behold, the finished cover (front, back, and flaps)! Special thanks to Mike Rich for the amazing blurb, Mike Corley for the cover design, and Juliane Crump for the author illustrations/back cover layout. I'm really pleased with how this turned out. If I had seen this in a bookstore when I was 10, I would have freaked out. I hope you all are as excited as I am.
Secondly, I have a favor to ask. SORCERY FOR BEGINNERS was nominated as the October pick for a YA Readers Group on Goodreads. The two titles with the most votes will be exposed to nearly 10,000 readers, which would be huge for a debut title like ours. We're currently in first place, but votes are being tallied until September 22. If you could take a moment to go here and vote for SORCERY FOR BEGINNERS, we'd greatly appreciate it!
https://www.goodreads.com/list/show/84810.Indie_Author_Group_Buddy_Reads_at_YA_Buddy_Readers_Corner
More updates coming soon. Thanks again for all your support!
mh